Nitrogen fertilizers
Full range of the world's most popular nitrogen sources, granulated, prilled or liquid
Essential for photosynthesis and amino acids, and therefore protein content, nitrogen plays a vital role at every growth stage.
Our line of high quality nitrogen fertilizers includes EuroChem CAN which is renowned for its pure white colour and superior granule properties for ease of spreading, as well as AN.
The world's no.1 fertilizer Urea, granulated or prilled, has the highest concentration of nitrogen of all nitrogen fertilizers at 46%.
For spray applications EuroChem liquid UAN solution delivers high levels of nitrogen with additional benefits for easy application.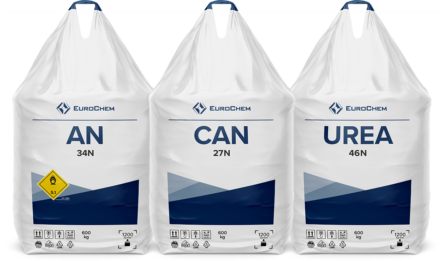 Nitrogen fertilizers product range
Nitrogen fertilizers
product benefits
Excellent broadcasting properties for even spreading of our granule products
Consistent high quality due to EuroChem owned and managed production
Local distribution network for product delivery