Our success is built on providing customers with a flexible and high-quality offering that really meets their needs
EuroChem is one of the world's leading mineral fertilizer producers, delivering the full range of nutrients and driven by the world's increasing need for food.
Our efficient global distribution network enables us to serve our extensive customer base in over 100 countries, supported by our own global production capacity of more than 8 MMT* of Nitrogen, 5 MMT of Phosphate and more than 8 MMT** of Potash.
Our North American story
North America has always been one of EuroChem's priority markets. The Group began operating in the US through its Tampa-based subsidiary EuroChem Trading USA in 2006 and bolstered its growing presence with the acquisition of BenTrei in 2015. This acquisition provided EuroChem with both a strong, customer-focused team, and established relationships with local customers.
In 2012, the acquisition of K+S Nitrogen, the nitrogen fertilizer distribution business of the K+S Group, provided us with a solid distribution base in Mexico.
The expansion of our North American distribution network continued in 2018 with the acquisition of dry and liquid fertilizer transport and storage assets from Trammo, Inc., which strengthened our presence into Western Canada as well as on the East Coast.
From our North American headquarters in Tulsa, we have continued to further expand our presence, providing customers in the US, Mexico, and Canada with quality products, timely delivery, and reliable services.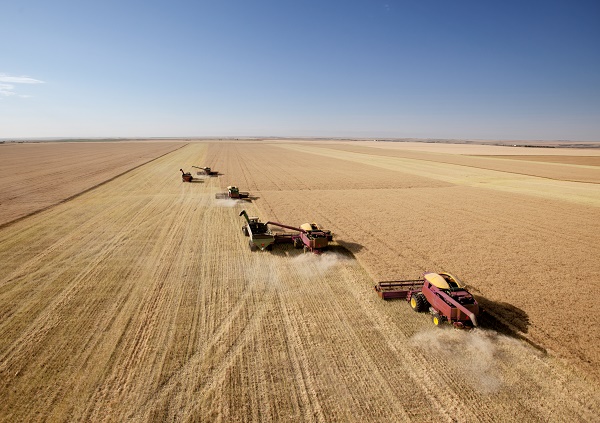 The BenTrei legacy

Founded in 1987 as a fertilizer import/export business, BenTrei built its solid reputation as a fully integrated domestic marketing and distribution company serving the fertilizer, feed, and industrial markets. Its success was built on a simple promise – provide customers quality products and services in a timely and efficient manner, so that fertilizer is available when and where it is needed. Its ability to anticipate and respond to market factors impacting world supply and demand provided benefits to both its customers and suppliers.
To continue its mission of providing unparalleled service to its customers, while expanding its product offerings and distribution network, BenTrei became a EuroChem subsidiary in late 2015.  The marriage of EuroChem's international production and BenTrei's hands-on customer focused distribution allowed us to leverage our world class manufacturing and mining to the benefit of North American customers, without sacrificing the quality service that made BenTrei a success.
__________________
* after EuroChem Northwest 2 comes on stream.
** after ramp-up of both phases at Usolskiy and VolgaKaliy.